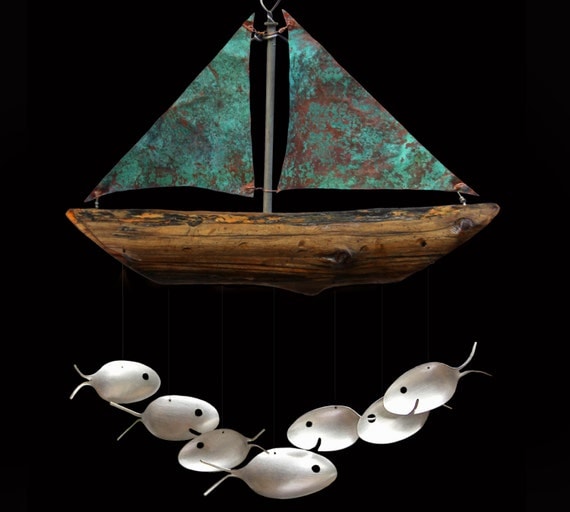 So as a passionate Etsian, I'm always browsing around to find new favorites on Etsy. With  Memorial Day weekend fast approaching, today I thought I'd share some awesome summer home and deck accents, from some amazing artisans I've found this season on Etsy. Like an Etsy Treasury with commentary!
First up – from Twisted Metals by Neva Starr , an irresistible patinaed copper, driftwood and metal wind chime. Twisted Metals by Neva Starr is an amazing site for finding the best in upcycled materials art with a beachy vibe. Those cute fish are actually upcycled spoons. I love how the placement of features gives them each their own personality!  Visit Twisted Metals to view their range of unique decorative offerings.
Throw pillows are a great way to transition to the summer season, either indoors or out.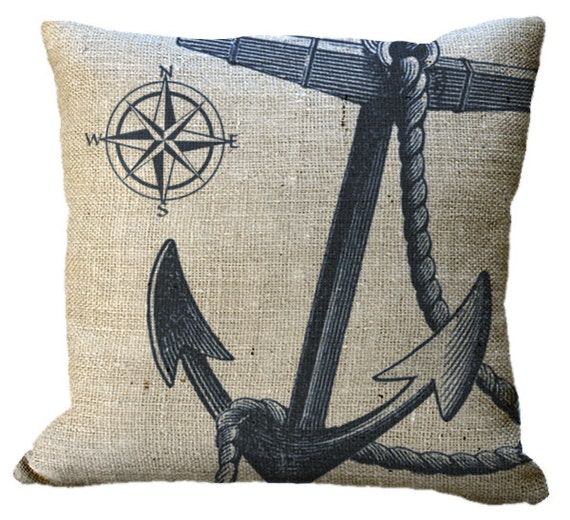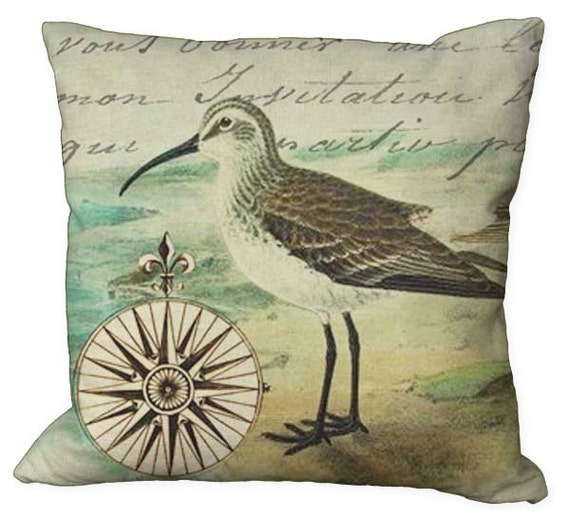 These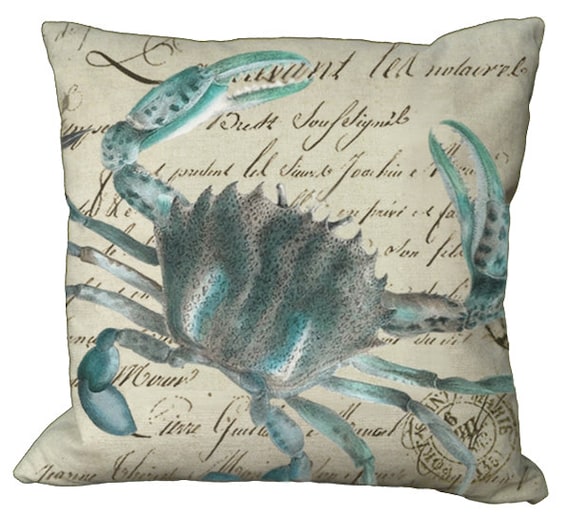 beautiful pillow covers are made by hand at  Soeur a la Soeur from original graphic designs. The designs are printed on cotton canvas. Soeur a la Soeur offers a choice of natural linen cotton blend fabric or burlap envelope back, as well as a wide variety of sizes, to fit your pillow forms. Prices are based on size selected and range from $35 for a 14″ x 14″ pillow cover, to $70 for a 22″ x 22″ pillow cover. Pillow covers make a big design impact, and store well in the off season.  Soeur a la Soeur  has a wide selection of beach themed pillow designs, and offers a range of other themes to chose from as well. This shop is well worth a visit!
And if you are in the market for beach themed  wall art, Studio Tuesday is well worth a visit. The Blue Crabs Watercolor Painting Print, below, is just one of the coastal art prints offered at this site. And as you can see, the rendering, both the draftsmanship and the handling of the watercolors is just exquisite! Studio Tuesday offers delightful illustrations as well as beautifully rendered watercolor prints in both coastal and other nature themes. Some wonderful original watercolors are available at this shop as well.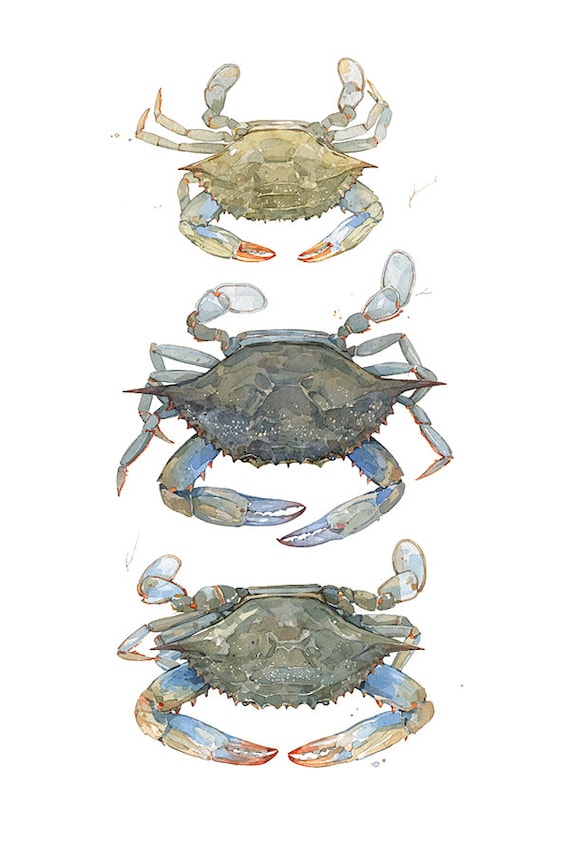 Well, these are samples of the amazing artisan works available at just three of the Etsy Shops I have found browsing this season. Stay tuned for more! In the meantime, happy decorating!