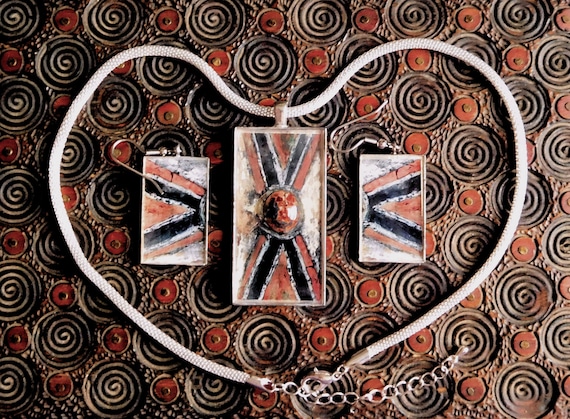 Amazingly modern in their graphic design, primitive tribal shield patterns have clearly influenced modern art.  That is why I love working with them in designing.
The necklace set above is made using pieced images of an early aboriginal warrior shield from New Guinea. The pendant is embellished with a large leopardskin jasper cabachon.
For more detail, view this set in my shop, Serra Craft
Here is a photograph of the original shield.
From Africa, I used a pattern from a Zulu tribal shield for the necklace set from my shop seen below: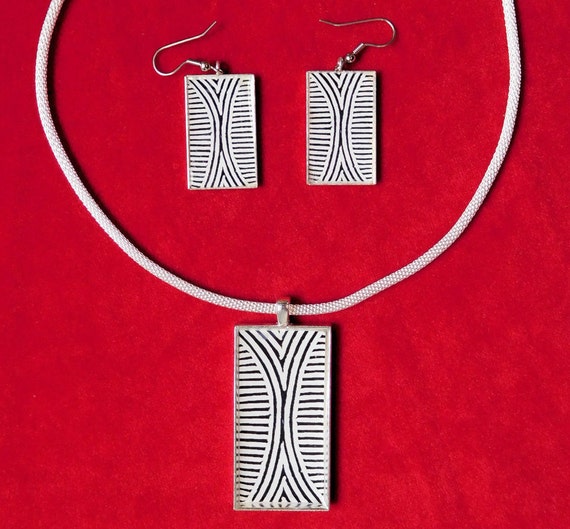 For more inspiring African and tribal design and decor images visit my Pinterest board, African and Tribal Influences .